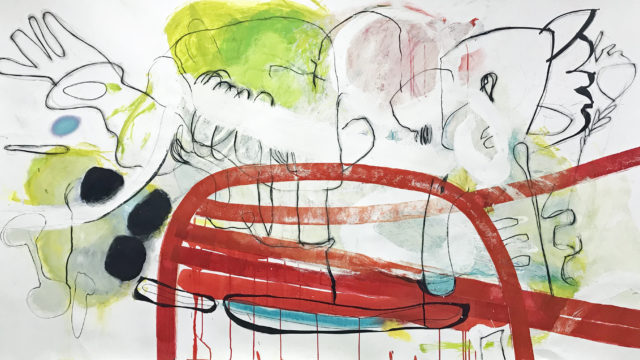 Roaming drawings
Exploration of drawing as a cognitive and reflexive process using a variety of mediums, ink, watercolour and graphite to explore mark making strategies and to incorporate digital media as a source for further spacial and gestural investigation.
The work is informed by post-expressionist influences with references to everyday elements like clouds, plants, found objects and biomorphic organisms as part of a collection of things.
The visual thinking process is achieved through a physical connection with the surface, an intimate personal engagement which is then further explored by movement within the landscape. The drawings occupy an ambitious space, a piece of an object or thing revealed, a hybrid of imagery that connects to the way we remember and connect thoughts and ideas. It's a dialogue of interpreting and reflecting, making sense of all the forces of digital invasion and through paring it down, erasing and adding, arriving at some essential recognition that offers a space that seems to make sense.
Walking as a means of exploring and discovery is central to the development of the work, building on the emotional and physical geography of place and involving the full sensorium.
Gratefully acknowledge support from the City of Ottawa